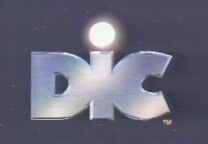 Picking up where the Operation: Dragonfire miniseries left off, DiC's continuation of the G.I. Joe animated continuity after the original Sunbow series and movie has been received with mixed opinions. It clearly represented a clean break with the previous series, what with completely new music and theme song, mostly new voice actors, and new designs for older characters. Of the voice cast, only Christopher Collins [Cobra Commander], Morgan Lofting [the Baroness], Bob Remus [Sgt. Slaughter], and Edmund Gilbert [General Hawk] were retained from the Sunbow series. -- and, even then, Lofting and Gilbert were replaced in the series' second season, while Sgt. Slaughter did not appear in the second season. Returning characters were generally altered from their Sunbow appearance, though Sgt. Slaughter, Duke [in the first season, at least], Scarlett, and the Baroness are virtually unchanged and Lady Jaye, Destro, and Zarana at least bear passing resemblances to their previous depictions.
The animation is also of a lower quality in this series. The focus on broader humor geared toward younger audiences - along with more heavy-handed social messages - alienated older fans. Indeed, such concepts as a Joe vs. Cobra football game, a gorilla falling in love with Cobra Commander, and a plot centering around General Hawk's favorite cookies, were, in the eyes of more traditional fans, simply indefensible. Nonetheless, this series was also more generally grounded in reality; there were considerably fewer science fiction or fantasy elements than were used in the Sunbow series.
This series also continued the tradition of focusing on characters that were being introduced in the Hasbro toy line at the time. As a result, various special forces such as the Eco-Warriors and the Ninja Force were presented, though all were clearly aligned with either G.I. Joe or Cobra. Storm Shadow's defection to G.I. Joe - previously only covered in the comics - was acknowledged here in the second season. Destro remains in Cobra's fold throughout, never leaving them to form the Iron Grenadiers; Metal Head and the Undertow frogmen are instead shown here as Cobra operatives. Lady Jaye is the only female Joe to appear in an active role in the first season, while Scarlett is the only one to appear in the second season (though she is briefly seen in the first season episode "The Mind Mangler" when the eponymous character is trying to read Duke's thoughts).
Episodes
Season 1
#
Title
Writer
Original airdate
Production code
1
United We Stand
Tony Zalewski
September 25, 1990
Ambush and Pathfinder are forced to work together when Cobra threatens the world with a mind-control gas. 
2
Revenge of the Pharaohs
Ted Pedersen
September 26, 1990
A stolen artifact causes Night Creeper Leader to believe he is a reincarnated Pharoah, and he kidnaps Lady Jaye as his queen. 
3
Granny Dearest
Chris Weber and Karen Wilson
September 27, 1990
Metal-Head's grandmother comes to visit her grandson on the job. 
4
Victory at Volcania (Part 1)
David Carren and J. Larry Carroll
October 1, 1990
While Hawk oversees Joe R-and-R on a dormant volcanic island, Cobra attacks, intending to use the volcano to power a new weapon. 
5
Victory at Volcania (Part 2)
David Carren and J. Larry Carroll
October 2, 1990
Cobra has the Joes on the run, can Hawk rally for a victory? 
6
The Nozone Conspiracy
Eric Early
October 3, 1990
Cobra attempts to destroy the ozone layer in an effort to sell more suntan lotion. 
7
Pigskin Commandos
Roger Slifer
October 8, 1990
Old college rivalries lead to the strangest football game NYC has ever seen. 
8
Cold Shoulder
Craig Miller and Mark Nelson
October 10, 1990
Cobra sabotage causes a joint Joe-Oktober Guard space mission to crash in the arctic. 
9
Injustice and the Cobra Way
Flint Dille and Meg McLaughlin
October 11, 1990
Cobra Commander disguises himself as a new superhero who saves the President's life. 
10
General Confusion
Steven Greene
October 15, 1990
Big Ben falls for a Cobra agent intent on depriving the Joes of their funding and their vehicles, most notably the General. 
11
Night of the Creepers
Rick Merwin
October 16, 1990
Low-Light and Scoop discover Destro's plan to revive the long-dead ancestors of the Night Creepers. 
12
That's Entertainment
George Carrangonne
October 18, 1990
In order to capture a weapon stored at Joe Headquarters, Cobra Commander kidnaps a famous comedian and goes on tour in his place. 
13
I Found You...Evy
Sharman Divono
October 22, 1990
Ambush learns that a friend from his childhood, the only person who could ever find him, is now a Range-Viper. 
14
An Officer and a Viperman
Michael Hill
October 24, 1990
Three Joes infiltrate Cobra's Viper corps in order to flush out a Joe spy. 
15
D-Day at Alcatraz (Part 1)
David Carren and J. Larry Carroll
November 5, 1990
Cobra leaders allow themselves to be captured and thrown into Alcatraz prison, which they take over in order to steal an experimental submarine in the harbor. 
16
D-Day at Alcatraz (Part 2)
David Carren and J. Larry Carroll
November 6, 1990
Cobra has deceived the Joes and has captured the Comstock load, can Grid-Iron defeat the odds and win the day? 
17
The Mind Mangler
Christy Marx
November 8, 1990
Cobra captures and interrogates Duke, allowing him to escape and "rescue" a woman who is actually a disguised Cobra agent. 
18
BIOK (episode)
Christy Marx
February 11, 1990
Cobra uses an artificial-intelligence computer enhanced with human brainwave patterns to control the Joes' machines, but the computer has bigger plans in mind. 
19
Stuck on You
Steve Mitchell and Barbara Petty
February 13, 1990
Pathfinder and Cobra Commander are lost together in the jungle and must fend off the attentions of an amorous female gorilla. 
Season 2
The second season of the series revived several more Joe characters from the Sunbow series, though they're generally given very minor roles with little screen time; Flint, as leader of the Eco-Warriors, and Grunt - who is given significantly more screen time here than the first time around - are the only ones of these who play pivotal roles in any of the episodes. It also introduced the concept of giving each episode a cold open before leading into the opening titles. While 20 episodes were produced for this season, the last two - which premiered separately from the other 18 in early 1992 - were essentially clip shows.
#
Title
Writer
Original airdate
Production code
1
The Eliminator
Sandra Ryan
September 23, 1991
Mercer is unfairly branded a traitor, and Cobra rebuilds Overkill into a more powerful robot. 
2
The Chunnel
Tony Zalewski
September 24, 1991
Cobra kidnaps the Queen of England during the ceremonial opening of the England-France tunnel. 
3
The Sword
Ted Pedersen and Steve Hayes
September 25, 1991
Snake-Eyes and the Ninja Force try to prevent Cobra's ninjas from acquiring the Sword of Destiny. 
4
El Dorado - The Lost City of Gold
Phil Harnage
September 30, 1991
Grunt discovers the lost city of El Dorado, and the ghosts of Pizarro and his men inhabit several BATs. 
5
Kindergarten Commandos
Eric Early
October 1, 1991
Cobra's plans to indoctrinate children fail when the children stage a revolt. 
6
Long Live Rock and Roll (Part 1)
Doug Booth
October 2, 1991
Cobra kidnaps a scientist and a rock star in order to turn a skyscraper into a giant sonic weapon. The Sonic Fighters are called in to investigate. 
7
Long Live Rock and Roll (Part 2)
Doug Booth
October 3, 1991
Rock N Roll and Snake Eyes race to save the city against Cobra's sonic attacks. 
8
The Sludge Factor (Part 1)
Paul Harnage
October 7, 1991
Cesspool sets out to destroy the environment, while Cobra steals most of the world's food supply. 
9
The Sludge Factor (Part 2)
Ted Pedersen and Steve Hayes
October 8, 1991
Cesspool, who was created during the attack, has both G.I. Joe and Cobra at his mercy. 
10
Message From The Deep
Marv Wolfman and Noel Watkins
October 14, 1991
Wet-Suit discovers an alien artifact in the ocean, leading Cobra to attack the aliens' former underwater colony. 
11
The Greatest Evil (Part 1)
Bob and Eve Forward
October 21, 1991
Headman sells addictive drugs to Joes and Cobras alike (including Falcon), causing both sides to unite against him. 
12
The Greatest Evil (Part 2)
Bob and Eve Forward
October 22, 1991
Cobra and GI Joe fight the evils of drugs. 
13
Infested Island
Martha Moran
October 28, 1991
Cesspool discovers a way to create giant insects, drawing the attention of the Eco-Warriors. Ozone is captured and turned into a huge bug. 
14
A is for Android
Sandra Ryan
October 29, 1991
Gen. Hawk is replaced by a maddeningly jocular robotic lookalike, part of a Cobra plan to undermine Joe security. 
15
Shadow of a Doubt
Michael Charles Hill
November 6, 1991
Storm Shadow's loyalties are tested when Hawk and Cobra Commander are captured by their opponents. 
16
Keyboard Warriors
Misty Taggard
November 12, 1991
Two children hack into a Cobra computer and unwittingly launch real attacks against Grunt. 
17
Cobra World
Tony Zalewsky
November 14, 1991
Cobra apparently turns over a new leaf and opens an amusement park near a gold repository. 
18
Metal-Head's Reunion
Steve Weiss and Paul Dell
November 19, 1991
Chaos ensues when the inventor of an armor formula attends the same high school reunion as Metal-Head and Capt. Grid-Iron. 
19
Basic Training
Phil Harnage
January 7, 1992
Hawk relates what it's like to be a Joe through the use of computer graphics and clips from previous episodes. 
20
Legend of Metal-Head
Phil Harnage
January 20, 1992
Metal-Head relates what it's like to be a Cobra through the use of computer graphics and clips from previous episodes. 
Cast
Season 1
Main Cast
Additional Voices
Season 2
Main Cast
Additional Voices
Jay Brazeau -
Babs Chula - Metal Head's Granny (Metal Head's Reunion)
Kevin Conway - Rock 'n Roll (Long Live Rock and Roll, The Sludge Factor, Basic Training)
Ian James Corlett - Billy Blaster (Long Live Rock and Roll)
Tom Davidson -
Mike Donovan -
Marcy Goldberg -
Fred Henderson - Ambush (A is for Android)
Terry King -
Lalainia Lindberg - Cindi (The Greatest Evil)
Blu Mankuma - Guardian of El Dorado, Roadblock  (El Dorado: The Lost City of Gold)
Shane Meier - Adam (A is for Android)
Derek Peakman -
Margot Pinvidic -
Alvin Sanders - José Riviera (Cobra World)
Crew
Madeline Bascomb - Voice Director (Season Two)
Marsha Goodman - Voice Director ("Operation Dragonfire" mini-series), Casting Director (Season One and Two)
Shirley McGregor - Talent Coordinator
Ginny McSwain - Voice Director ("Operation Dragonfire" mini-series)
Doug Parker - Voice Director ("Operation Dragonfire" mini-series and Season One)
Paul Quinn - Voice Director (Season Two)
Victor Villegas - Voice Director ("Operation Dragonfire" mini-series)
Community content is available under
CC-BY-SA
unless otherwise noted.