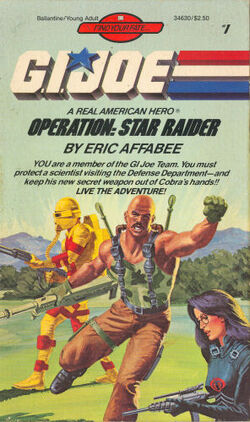 From 1985 to 1987, The Ballantine/Young Adult division of Random House Inc. released a Find Your Fate book series featuring twenty adventures of the G.I. Joe Team in battles with the nefarious Cobra Organization over the fate of the World, with the reader playing a decisive character who's decisions made during the story effects its outcome.
Instead of being stuck in a story that is told in linear fashion from beginning to end, the reader could change how the story progresses at various points by the decisions made from the options found at the bottom of a certain page when it becomes time to make the decision. Thus, the same story could be read many times over with each variation being explored everytime the story is read.
Community content is available under
CC-BY-SA
unless otherwise noted.